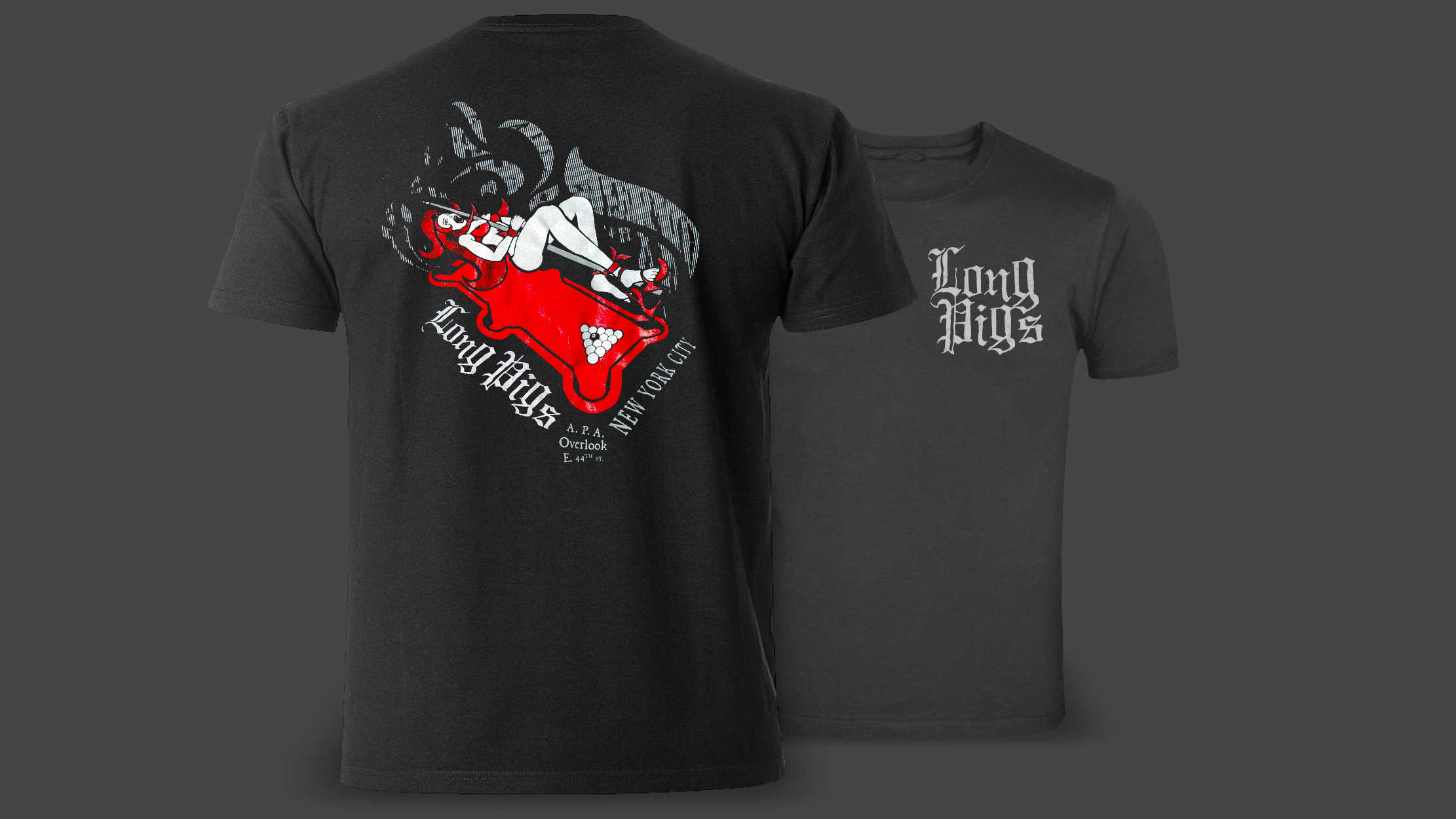 Billiards Team T-shirt
There were a few years that three of us played on the APA billiards team at the illustrious Overlook NYC bar, grill, and sports lounge in midtown Manhattan, NYC.
The team name "Long Pigs" is a reference to (among the Maori and Polynesian peoples) human flesh as food for cannibals. As a matter of solidarity and intimidation, we created this unique team t-shirt. We might not have been the greatest in the league, but we sure were the best dressed.