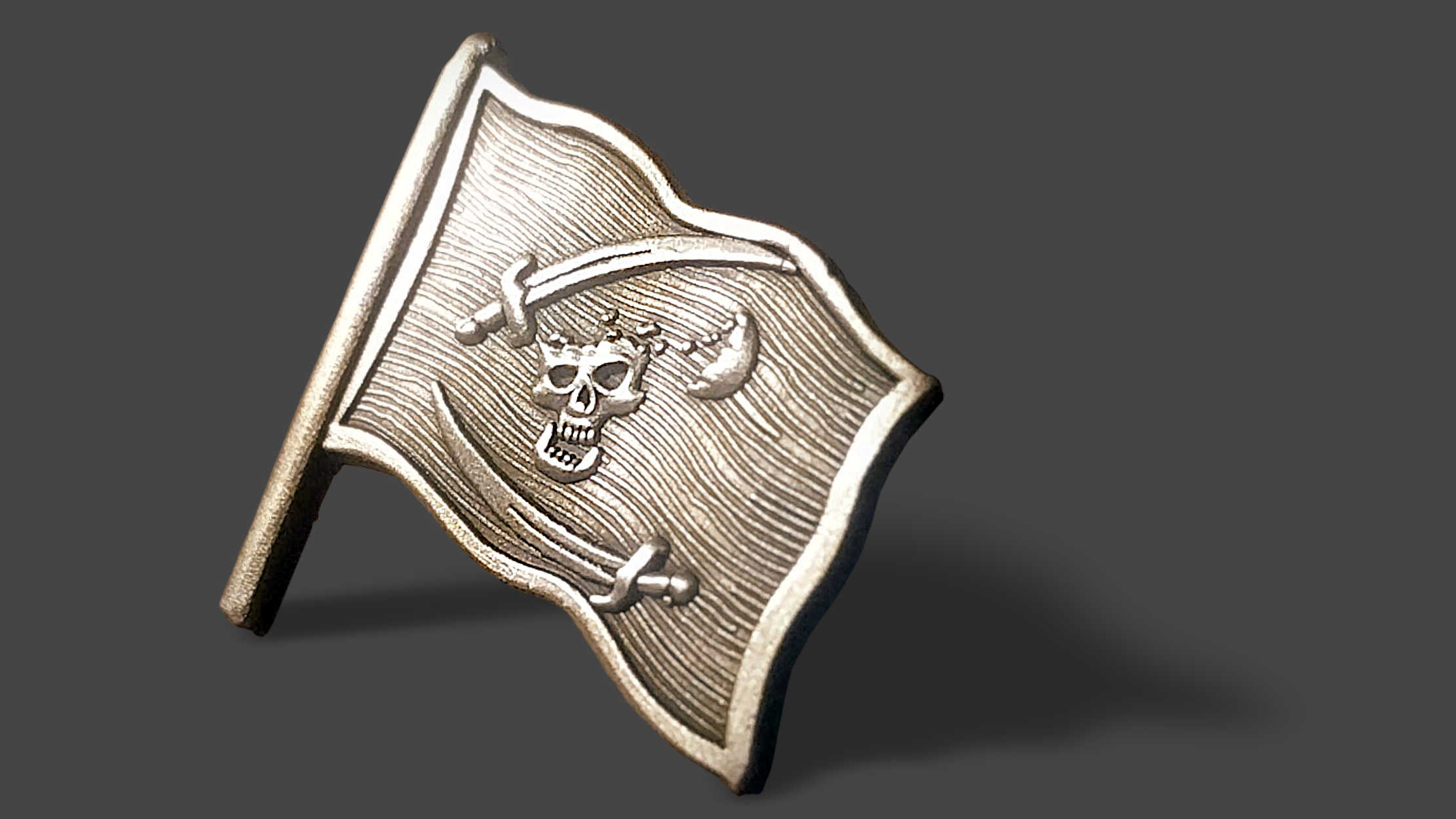 Pewter-cast Lapel Pin
The Mental Roger image is our logo. The two swords are symbolic of a balance of power and mindfulness. The swords are positioned around a human skull. One sword is at the ready below, one sword swung high above, slicing open the top of the skull.
Mental Roger is intended to be optimistic, inspiring, evoking our species' bold journey into the future.
To fly our flag on something smaller than a galleon, we created this lapel pin. The cast was carefully modeled and then commissioned as a 3-D die-cast into a top-quality pewter pin.
Wear it in good health!